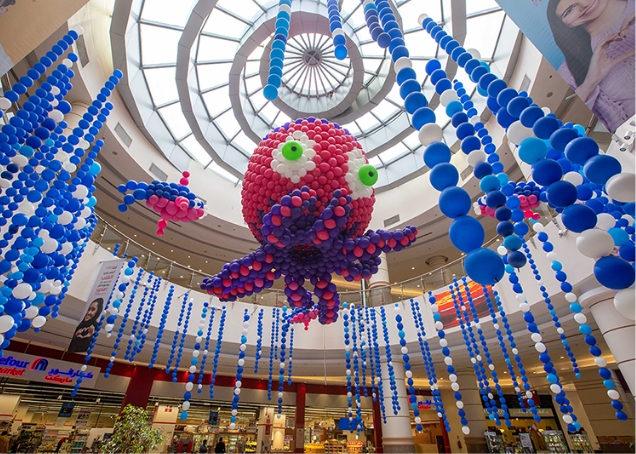 23 August , 2021
Ezdan Malls celebrates Back-to-school under the sea!
Discover captivating gigantic balloon decorations and enjoy great promotions throughout Ezdan Malls from August 23rd to September 11th.
As part of the Back-to-school celebrations, Ezdan mall Al Gharafa and Ezdan Mall Al Wakra are showcasing unique custom-made decorations made of hundreds of thousands of balloons placed in different locations. Under the sea theme, the decorations will immerse the whole family into the fantastic sea world with massive whale shark, octopus, and other beautiful creatures among corals.
"The back-to-school season is very important to our guests and we wanted to offer them something exciting! The gigantic balloon decorations will surely please the families and make sure the kids have a fresh new start with plenty of cool memories! Welcome Back-to-school to all." said Hani Dabash, Ezdan Holding Group Deputy CEO