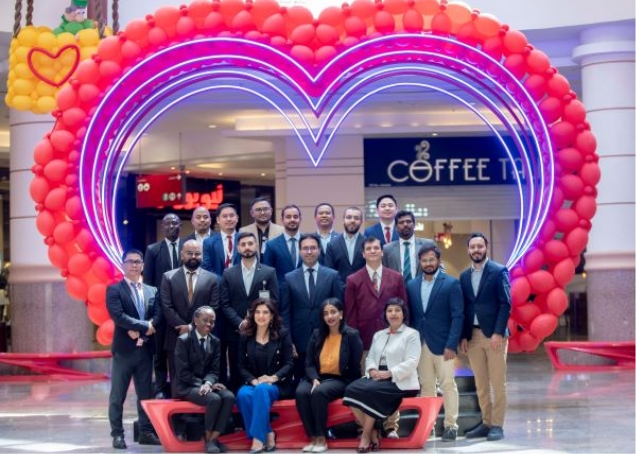 24 August , 2022
We are back .. "EZDAN MALL" AL Gharaffa..Back with new exciting experiences
- Ezdan Mall Al Gharaffa has recorded a spike in footfall numbers since the lifting of Covid-19 restrictions, the improvement of the road access and the developments of marketing initiatives.
Known as the Heart of the community, Ezdan Mall Al Gharaffa is consolidating its position as a favourite shopping, dining, and entertainment destination with the addition of more than 22 new retail brands and restaurants. The mall is completing its brand mix with soon-to-open unique concepts such as Vanguard, specialized in leading handmade coffee machines and accessories, Tasheer, Qatar's only visa centre , Heritage Carpets, a well renowned luxury carpet store offering premium products in addition to Al Andalus Antique Gallery, offering antiques and Islamic art, Sivas Gallery, premium household utensils and hospitality products, Lava Home, stylish home décor and accessories, Chopin, a premium speciality chocolates and dates, Marian Tailoring, offering bespoke wardrobe such as suits , shirts, jackets, tuxedos and thawb and , Sinwan, premium honey, dates and chocolates and ,Lana, for luxury handmade abaya and accessories and ,Alessia London, British fashion line to ladies' modern business wear ,Activato, a premium brand for men suits and shirts.
In addition to already 18 existing culinary options, Ezdan Mall Al Gharaffa guests will soon be able to indulge in a wide array of new F&B options as well with Shater Express Plus, healthy Iranian and Gulf contemporary cuisine, Chocolate Sarayi, specialized in chocolate waffles, crepes, fruits, pancakes among other delicacies, Zarzour, serving the most loved Arabic cuisine, Suisse Chalet café and restaurant, serving selection of exclusive European dishes and speciality desserts in addition to , Nile Street, and Fish House, sea food restaurant.
Despite the sporadic challenges imposed by COVID-19 business restrictions since 2020, Ezdan Mall Al Gharaffa has remained resilient and achieved excellent results with not only increased footfall but more importantly better business for its valued tenants.
"We are committed to providing our guests with the best shopping experience with the right mix of shopping, dining and entertainment which helped us increase our footfall significantly. We are grateful for our community's loyalty and retail partners for making Ezdan Mall Al Gharaffa, one of the preferred destinations in Qatar" said Hani Dabash, Ezdan Holding Group Deputy CEO